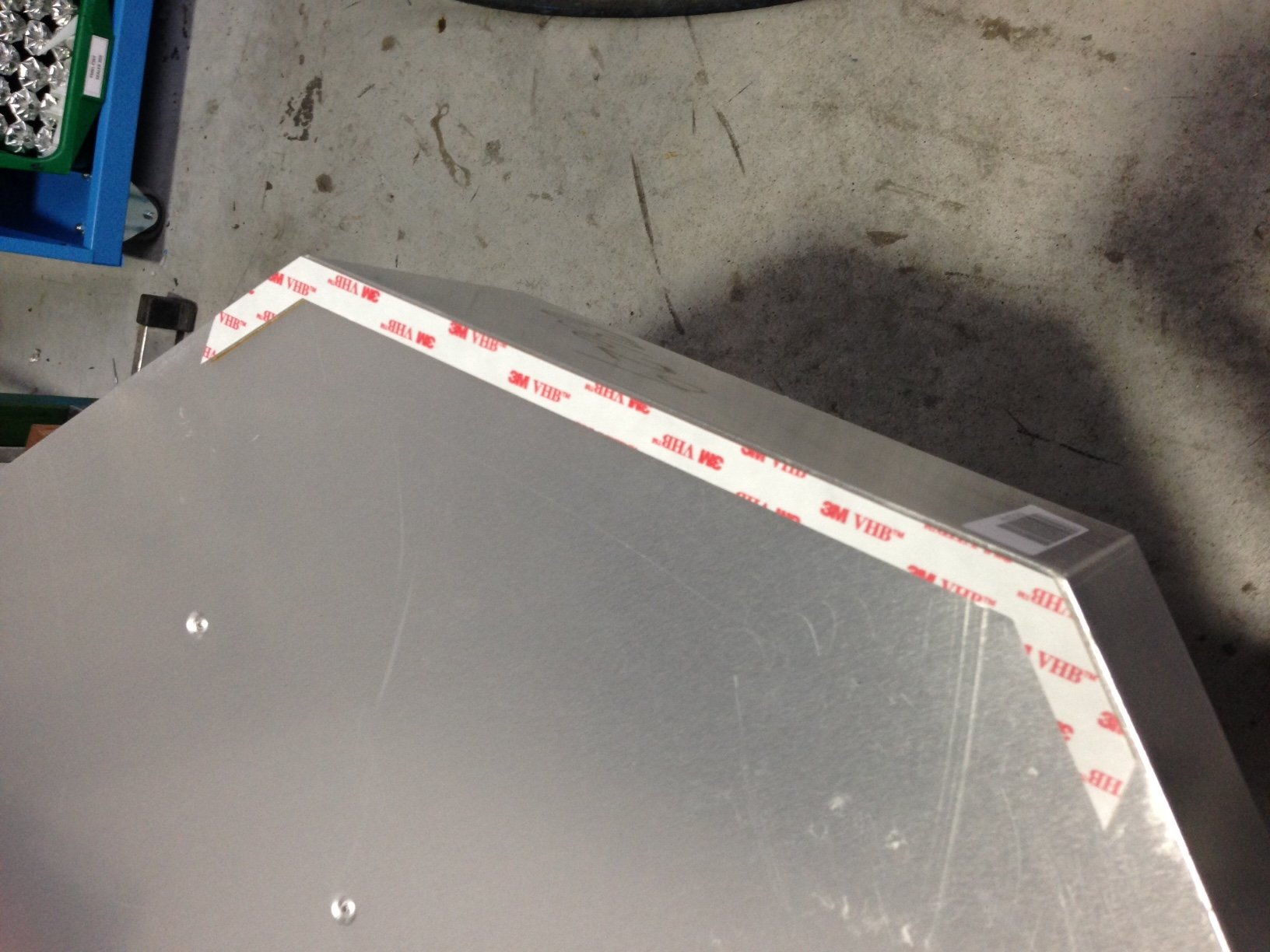 Description of the problem 
The sealant was easy to apply, but it was more difficult to keep the bead the same size and at a sufficient thickness. If too much sealant was applied, it squeezed out of the joint, causing an overflow thus staining the visible parts of the product. Cleaning the product from overflows was both difficult and time consuming. If not enough sealant was applied, the joint was imperfect and thus the joint's overall strength was reduced. Since it concerned an airtight joint for two stainless steel sheets, it also happened that the sealant in the middle of the glued surfaces did not always completely harden, as the requisite amount of air humidity did not reach it, thus reducing the joint's final strength. Another of the customer's requirements was to reduce the time before the joint could be handled, i.e. the time for which the product must be fixed and not moved. Once the handling strength is reached, the product can be moved to storage areas.
Our solution
After a thorough examination of the application and all the customer's requirements, such as thermal stress, environmental influences, the surface treatment and the types of materials being bonded, the requirements of relevant standards, the joint's mechanical stress, its type and strength requirements, one of our company's representatives proposed the best joining method. In this case, it was a join using high-strength VHB tape and cut-outs from this tape. Cut-outs simplified application and speeded up the process. Using this tape for the join solved all the problems and customer requirements, speeded up the overall process, including the time for getting to handling strength, which is immediate when using the tapes, and thus streamlined the entire production process.