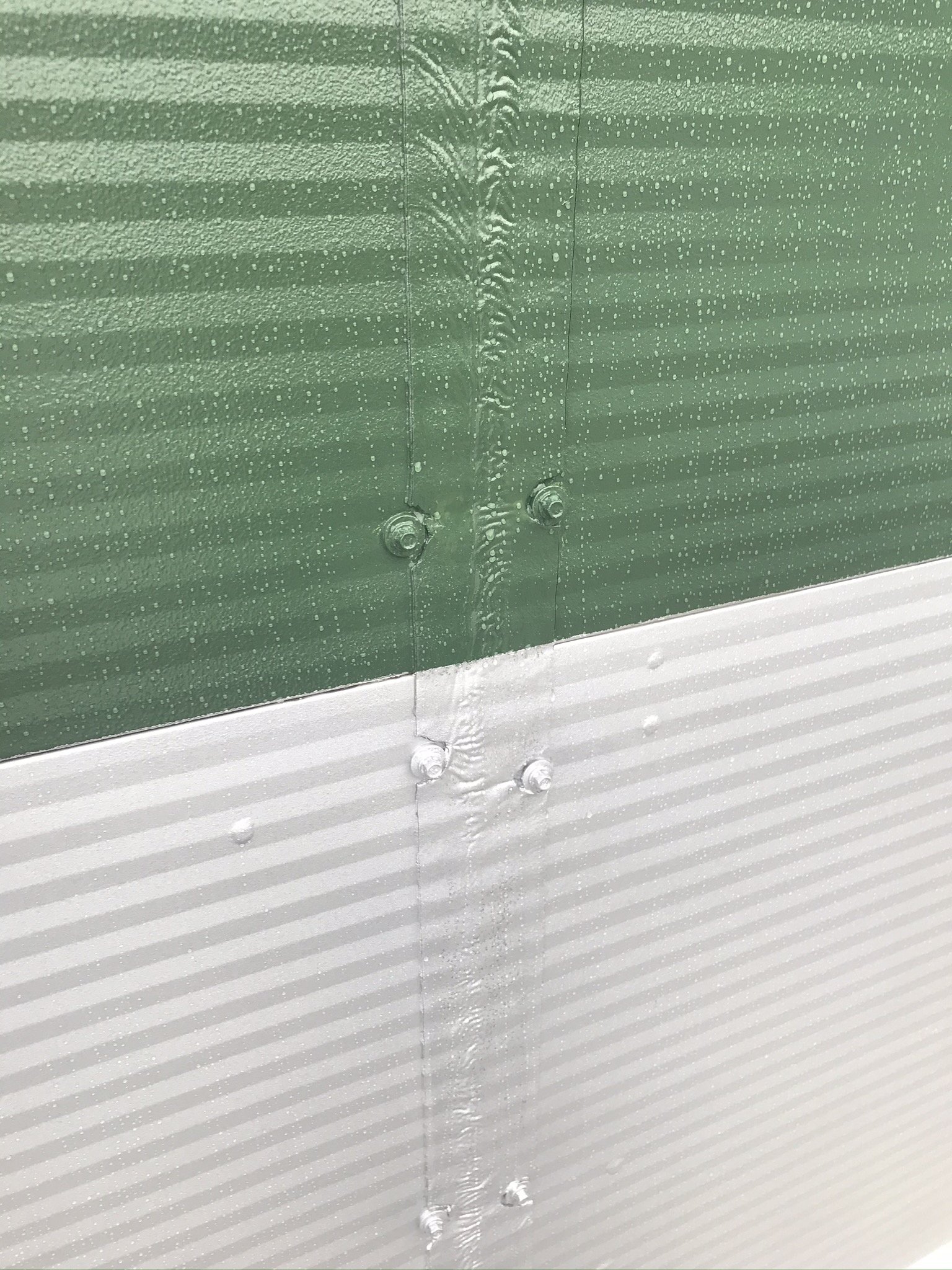 Description of the problem 
Sealant was originally used to seal the joints of a production hall's cladding, made of sandwich boards. This solution was not aesthetic nor fully functional, because, even when adhering to all the procedures and technological conditions, the sealant tore from the inner walls of the joints and rainwater flowed in. In addition, the joints were unsightly because the sealant leaked out, was quite visible, the joint did not look the same along its length and the sealant's colour range was also limited.
Our solution
On the basis of this information and the customer's requirements, our sales and technical representative visited the site. After examining all the surrounding influences and talking with the customer, he proposed a solution that involved sealing the joints with extreme sealing tape.
This solution's advantage is that it seals the joint on the outside of the cladding, i.e. there is no tearing and subsequent leakage when the boards expand, as the tape can move with the boards. Another advantage is that the joint looked good as it was uniform along its entire length and, if necessary, the tape can be painted with the same colour as the boards, making it almost invisible.
Samples of this solution were placed on the building at various places that were exposed to different solar, temperature and weather conditions. These sample joints will be monitored over a long period of time and the solution's functionality will be evaluated over time.
Likewise, the building also has a hollow polycarbonate skylight that had a hole. The tape was used to repair the hole and this too will be monitored over time.